3 sisters charged, accused of assaulting 12-year-old girl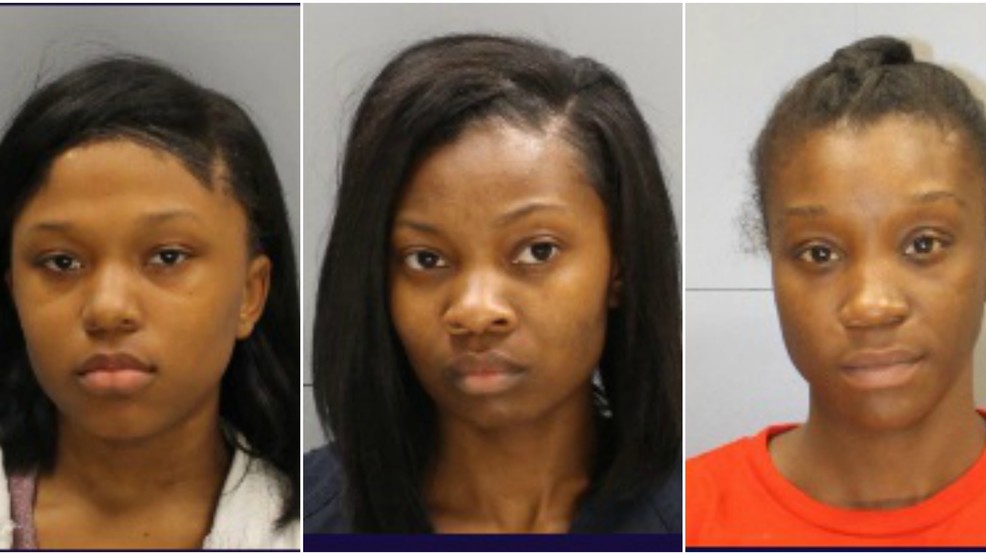 COLUMBIA, S.C. (WACH)-- The Columbia Police Department have arrested three sisters accused of assaulting a 12-year-old girl earlier this month.
Shaquana Bacote, 29, Shontavia Bacote, 21, and Zaquiera Bacote 17, have all been charged with assault first degree and burglary first degree. The eldest sister, Shaquana has also been charged with malicious injury to property and the middle sister, Shontavia has also been charged with strong arm robbery.
The trios charges stem from a fight that occurred shortly after 6 p.m. on Oct. 1 at a home on the 1500 block of Craven Street.
The women are accused of going into the 12-year-old girls house without permission and either punching or slapping her several times in the face.
Shontavia is accused of stealing the victims cell phone before all three fled the home.
Investigators believe the motive for the assault was a previous disagreement between the victim and the suspects' youngest relative.
The suspects were booked at the Alvin S. Glenn Detention Center. The victim did not receive any life-threatening injuries.
Unmute